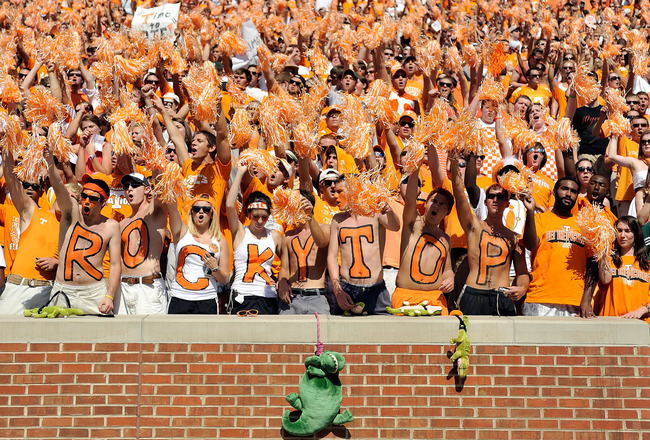 Tennessee Volunteers will go 8-4 in the 2011 regular season.
I'm not one of those guys who thinks the Vols will make the SEC Championship each year, either. I call it like I see it. For instance,the Titans will not win more than five games this year.
The team is young and thin at a few positions, but you simply can't look past how tremendous this offense will be. Tennessee could win games just getting Tyler Bray and Justin Hunter connected.
Just imagine what they'll do with Tauren Poole, Da'Rick Rogers and that great offensive line.